Wragg's Flute Preceptor, or The Whole Art of playing the German flute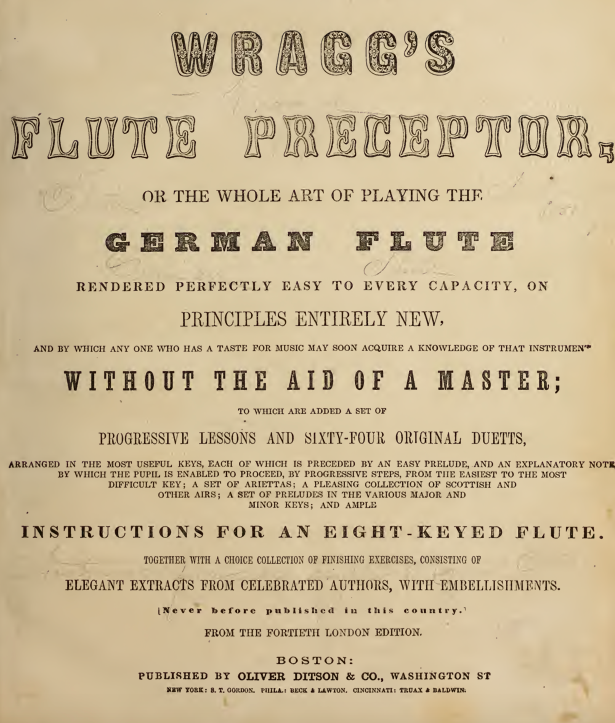 Wragg's Flute Preceptor, or The Whole Art of playing the German flute
Full title:
Wragg's Flute Preceptor, or The Whole Art of playing the German flute: rendered perfectly easy to every capacity, on principles entirely new, and by which any one, who has a taste for music may soon acquire a knowledge of that instrument, without the aid of a master; to which are added a set of progressive lessons and sixty-four original duetts, arranged in the most useful keys, each of which is preceded by an easy prelude, and an explanatory note, by which the pupil is enabled to proceed by progressive steps, from the easiest to the most difficult key; a set of ariettas; a pleasing collection of Scottish and other airs; a set of preludes in the various major and minor keys; and ample instructions for an eight keyed flute. Together with a choice collection of finishing exercises, consisting of elegant extracts from celebrated authors, with embellishments. Never before published in this country. From the fortieth London edition.
First edition 1800?
In this book there are three interesting things. The most interesting is the examples of embellished pieces and variations. Then there is an explanation of three types of turns, that I hadn't seen before and finally there are 4 pages of examples of preludes, which are not too special.
Perhaps most interesting is this embellishment of a movement from the Mozart Requiem!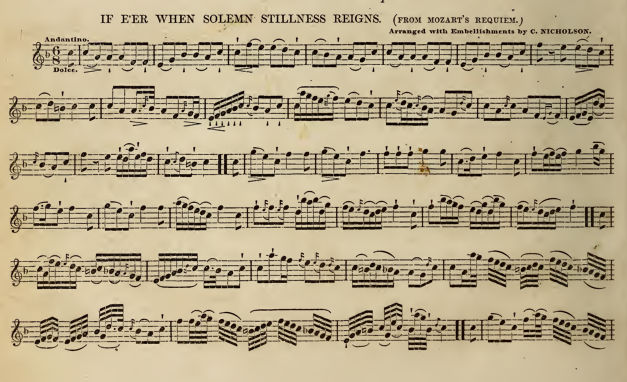 This is also interesting, providing two different embellishments of the same air.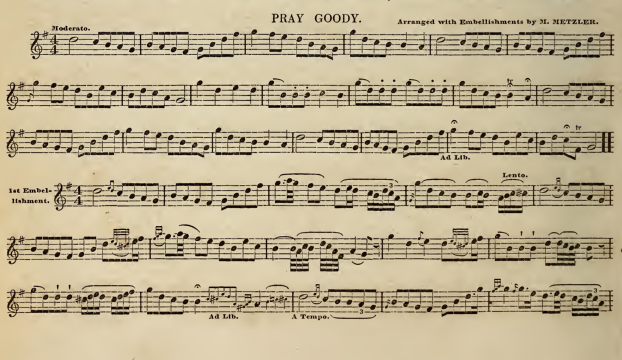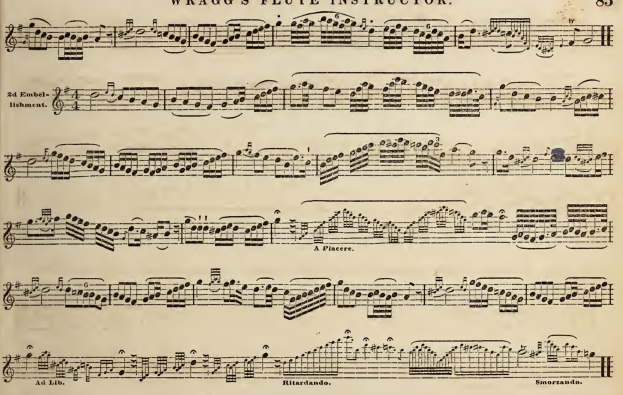 There is one more air with embellishment on p.85-86, but the ideas are virtually similar.
Not much new in the ornament department. Many examples of the appogiatura being half or more than half of the main note's length.
Interesting signs for the turn: three different types!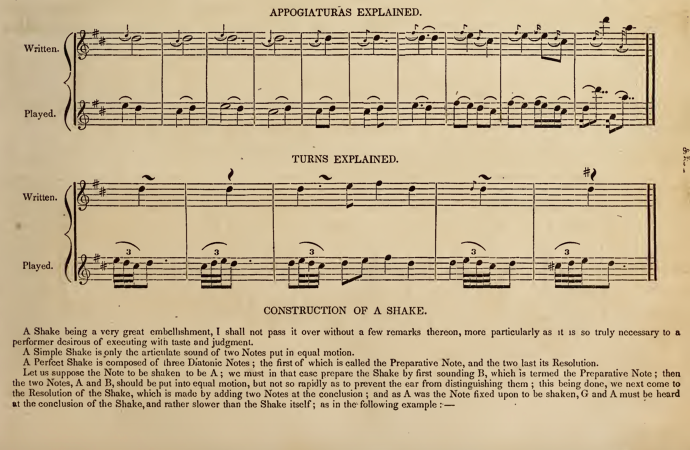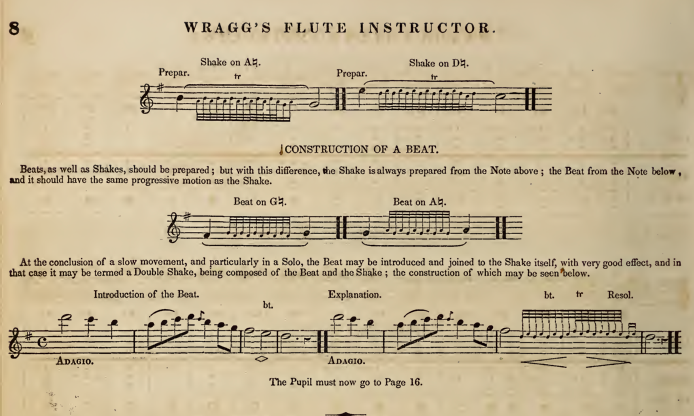 From page 81 to 84 there is a set of prelude exemplifying a pretty standard style around that time.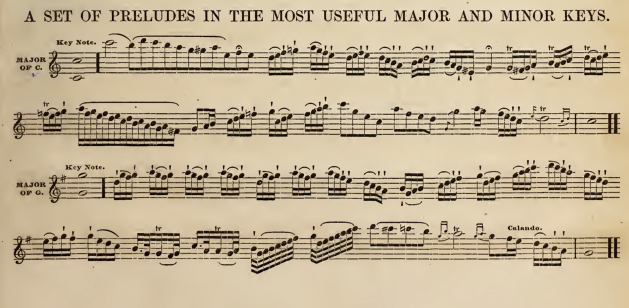 Features
Examples of Preludes, Embellishment, Ornamentation, Graces, Appoggiatura, trill, beat, Mozart, Requiem, Shake, Turn, Variations