Elizabeth Fadel – Keyboard, Cavaquinho, Accordeon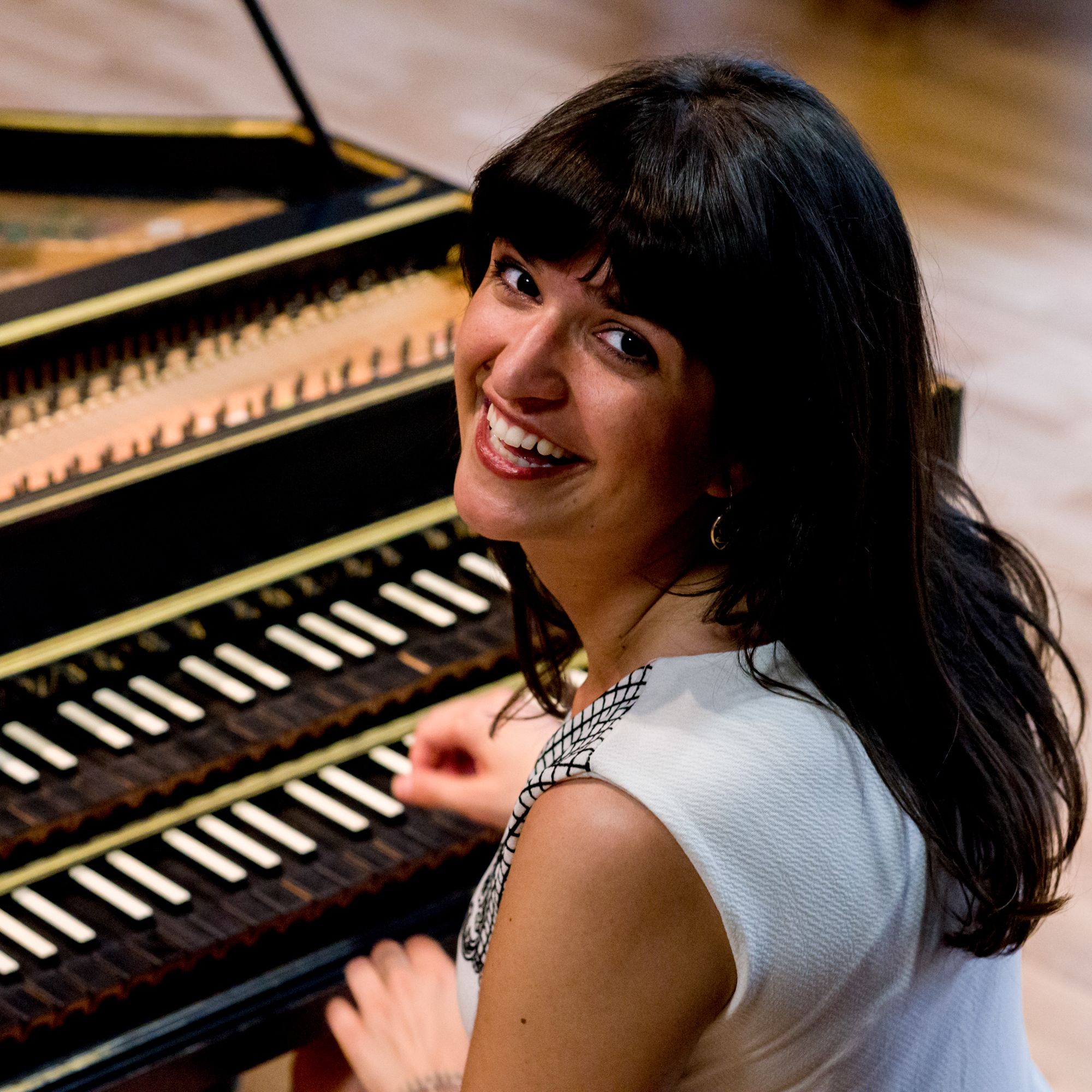 Multi-instrumentalist and composer, hailed as a prodigy on the piano within months of first touching the instrument as a 7-year-old, Elizabeth Fadel has emerged as a fine classical pianist, but has also distinguished herself playing tango, rock, Brazilian and Latin styles.
Born in 1985, Curitiba, Brazil, Elizabeth began her piano studies with her mother, and tried other instruments later on such as guitar, violin, melodica and harpsichord. A professional career started in 2005 after becoming bachelor in Music Therapy and joining several performing groups as pianist, harpsichordist and organist. At the age of 25 Elizabeth moved to The Netherlands to become bachelor in harpsichord at the Royal Conservatory in Hague and later piano teacher of Brazilian Music School in Rotterdam. Elizabeth Fadel has been teaching, touring and recording in Europe and Brazil. Playing with musicians from all over the world enhanced Elizabeth's most exquisite skill as a musician: freely crossing over between genres.
Nowadays Elizabeth Fadel has been sharing stages and studio sessions with musicians such as Hamilton de Holanda, Yamandu Costa, Paulo Moura, Toninho Ferraguti, Carlinhos Vergueiro, Renato Borghetti, André Abujamra, Dimos Gouduralis, Lea Freire and the group Boca Livre.
Programmes Past, Future and Present
Classics
Game of Themes
The Local
Bal Masqué
The Fairy Queen (with Opera2Day and Schouwburg Utrecht)
Mozart the Improviser
Jam sessions