The Classical Woodwind Cadenza: A Workbook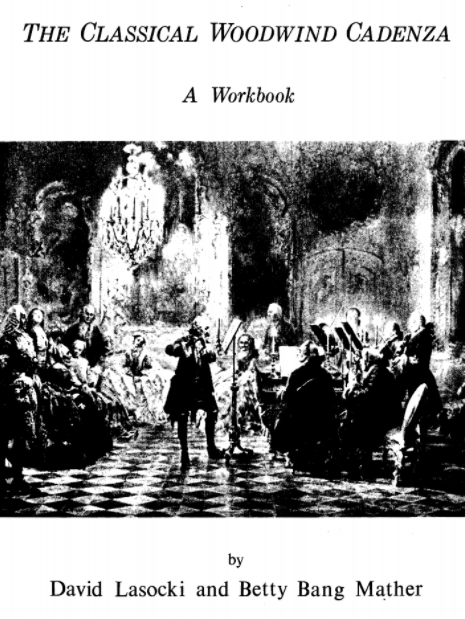 The Classical Woodwind Cadenza: A Workbook
A workbook using examples and literature from the 18th and 19th century, simply guiding you from a few notes to a full-blown cadenza.
The beginning of the exercises can be done by starting improvisers as well. Obviously the final end product will take quite some time for starting improvisers to get to, as it involves a combination of harmonic awareness and virtuoso display.
Most cadenzas are obviously solo matters. But Quantz suggests some ways how to improvise a cadenza with two people. Some suggestions about this can be found in the book too.
Features
Cadenza (point d'orgue) (solo flourish)
Betty Bang Mather and David Lasocki
Woodwind, Recorder, Oboe, Clarinet, Flute, Horn, Any