Practicing with a senventeenth century organ handbook: observations on possible approaches of P. Spiridion's Nova Instructio pro pulsandis organis (1670)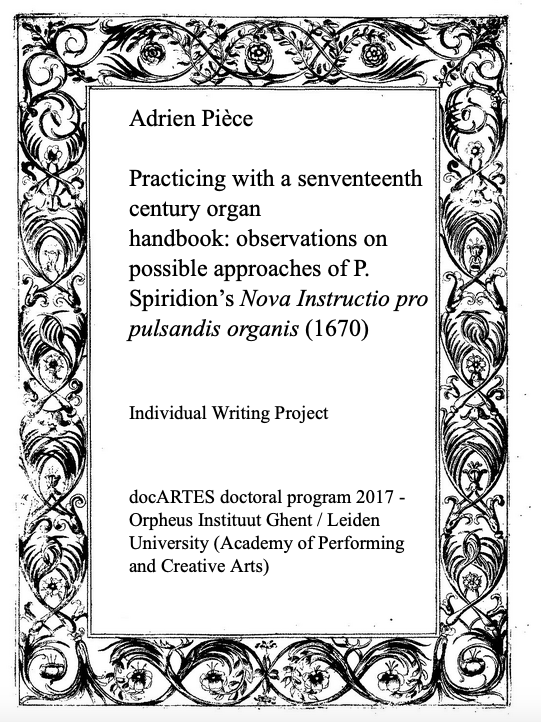 Practicing with a senventeenth century organ handbook: observations on possible approaches of P. Spiridion's Nova Instructio pro pulsandis organis (1670)
"The present paper aims to show in which way this source can be used as an efficient tool to approach keyboard improvisation in Italian style of the seventeenth century by exposing and explaining observations coming directly from the practice. To assess the relevancy of the didactical concepts underlying the Nova Istructio, and also to define its relation to Frescobaldi's style as well as the potential need for adjustment in today's practice, contextualisation and analysis of various factors are needed. This approach, in addition to a reflexive and critical attitude towards practice, should generate new conclusions about improvisation practice in the early seventeenth century."
Features
Pedagogy, Cadenza, Passaggi, Canzona, Variations, Toccata
Practicing with a senventeenth century organ handbook: observations on possible approaches of P. Spiridion's Nova Instructio pro pulsandis organis (1670)
0 reviews
Write Your Review
There are no reviews yet. Be the first reviewer.