Passaggi Improvisation App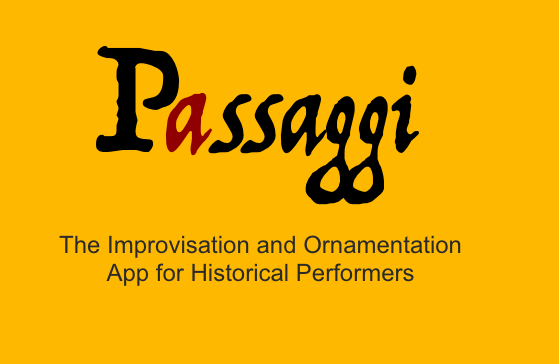 Passaggi Improvisation App
Passaggi is a music-minus-one iOS & Android improvisation and ornamentation practice app for early music, delivering high quality digital audio tracks of 16th- & 17th-century repertoire via an innovative user interface.
Digitally produced sampled organ tracks give the user a portable and practical tool for the teaching, study and practice of historical improvisation and ornamentation techniques, all designed to complement the sources and editions we have available today.
With adjustable pitch and tempo settings and user-defined looping – and with responsive playback in the pipeline – Passaggi represents the most flexible personal practice software available, and has been developed from the ground up to best serve the teachers, students and professional musicians for which it is designed.
But this is only the beginning.
Also includes the Quantz ornamented aria!
Features
Cadence (at the end of a musical sentence) Diminution (up to 1620) Guidelines Ground Bass / Ostinato Patterns Pedagogy
Grounds, Diminutions, Madrigals, Quantz