Ornamentation for Sonata di Arcangelo Corelli Opera Quinta – Estienne Roger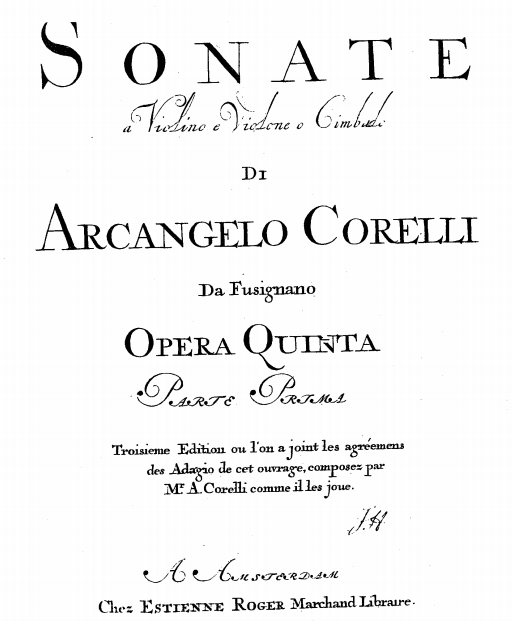 Ornamentation for Sonata di Arcangelo Corelli Opera Quinta – Estienne Roger
Estienne Roger (Amsterdam) published Corelli's Op. 5 sonatas with adagios
both in the original and ornamented versions. He claimed that this
ornamentation was 'as Corelli played them', and though we will never know,
they are very good examples of ornamented adagios at the time of Corelli.
The ornamentation is written in small notes, which do not have exact time
values, and suggests a free and improvisatory way of playing.
Many of the ornaments are not easy to perform.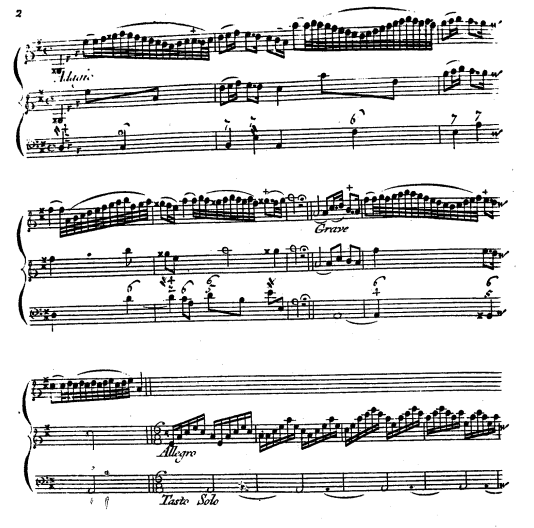 Features
Ornamentation, Graces, Ornamented Adagio