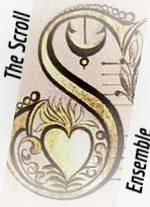 Nikhil Hogan Show
The #1 Music Interview Show! Great conversations with GRAMMY artists, Emmy Artists, Tony Award winners, Country Music Association artists, Pulitzer Prize recipients, Fulbright Scholars and many more!
Many interviews about improvisation with great thinkers and writers like Robert Gjerdingen, Peter Schubert, and many more
Features
Partimento Pedagogy Schemata Solfeggio
Counterpoint, Partimento, Solfeggio, more...
Renaissance Baroque Classical Romantic