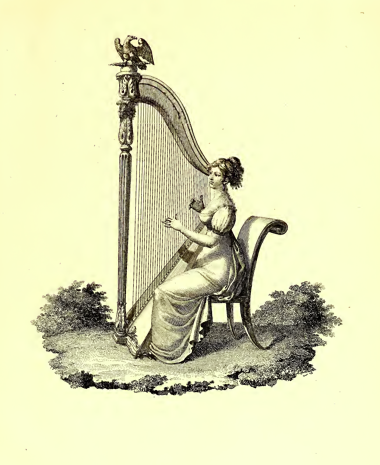 Méthode de harpe
This book does not have many interesting things for improvisation, just a few tidbits.
At the end there are 15 prelude examples, 6 of which by Louis Charles Ragué. These would have likely been improvised, or memorised to pretend to be improvising as in the time soloists often introduced a new piece by way of an improvised prelude.
On page 39 we find the menuet by "Ficher" (Fischer) which was a famous tune. Travelling soloists would improvise variations on this and other famous tunes in concerts. We find it here with interesting off beat ornamentation. Original can be found here.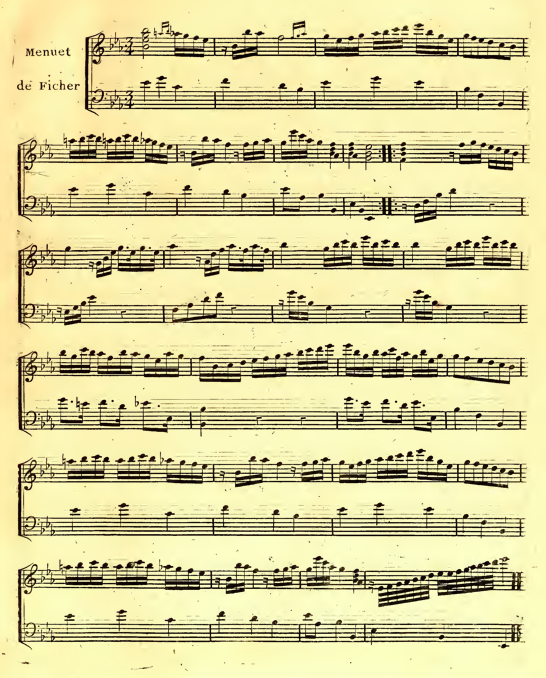 There are also a few pieces with variations, like Le Troubadour Béarnais on page 33, using a standard formula of arpeggiation in triplets, then 16ths and finally (off-beat) 32nds.
The Fandango was a dance often found in 17th century baroque guitar collections. It's wonderful to see an example of it here. Could be a great basis to improvise from.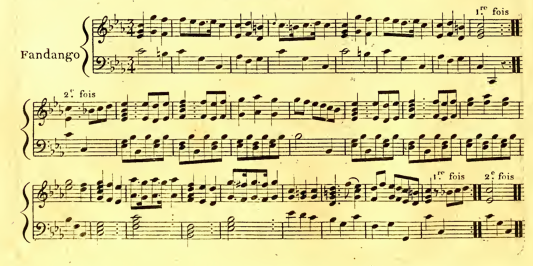 There is also an explanation of a trill, not too exciting, but perhaps useful with fingerings? As far as I could see no other ornaments are discussed.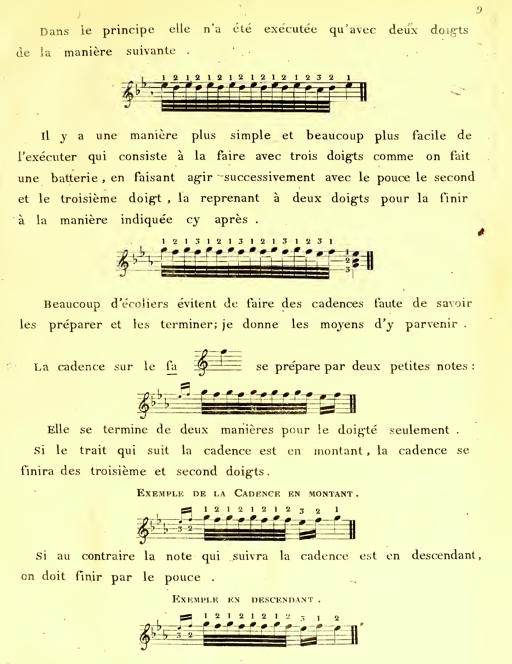 Features
Jacques-Georges Cousineau
Prelude, Ornamentation, Trill, Fandango