L'art de préluder, Op.149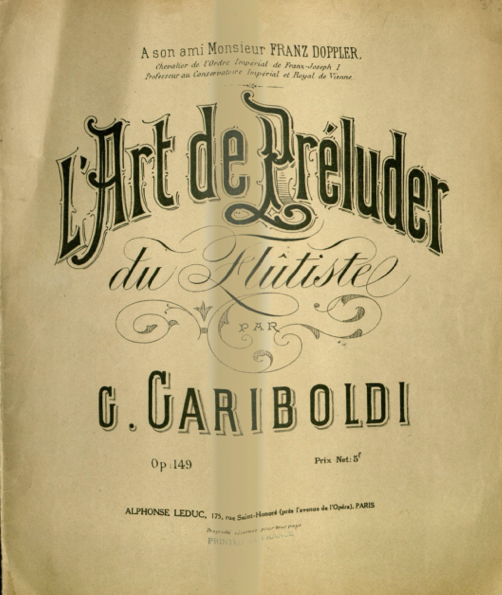 L'art de préluder, Op.149
This book is an example of preludes and cadenzas (point d'orgue) for the flute. It is organised per key (just like Hotteterre's L'art de Preluder from the century before) and goes up to 5 sharps and 5 flats.
It can be applied to other melodic instruments as well, especially other wind instruments.
There is no textual explanation, just the pieces, which can be an inspiration. The book is not dated, but Gariboldi lived from a bit before the middle till the end of the 19th century, a time in which improvisation seems to have become less obvious. The titel L'art de preluder has usually been used for instruction books about improvising preludes, so it seems readily assumable that this book had the same intention.
Example of Preludes: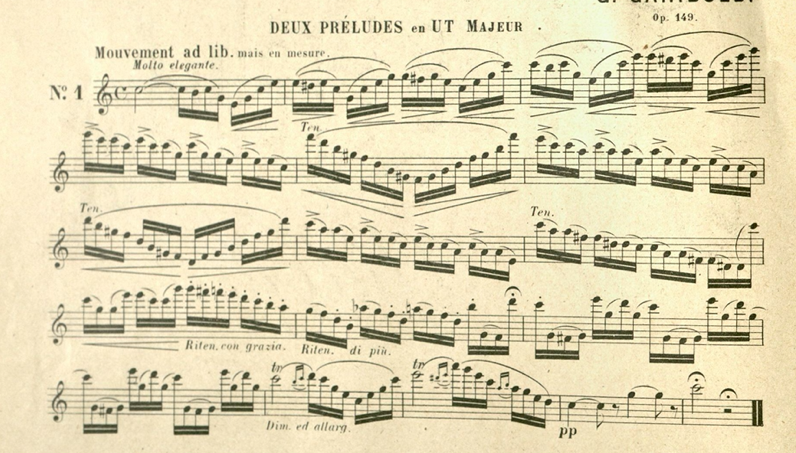 Example of Cadenzas: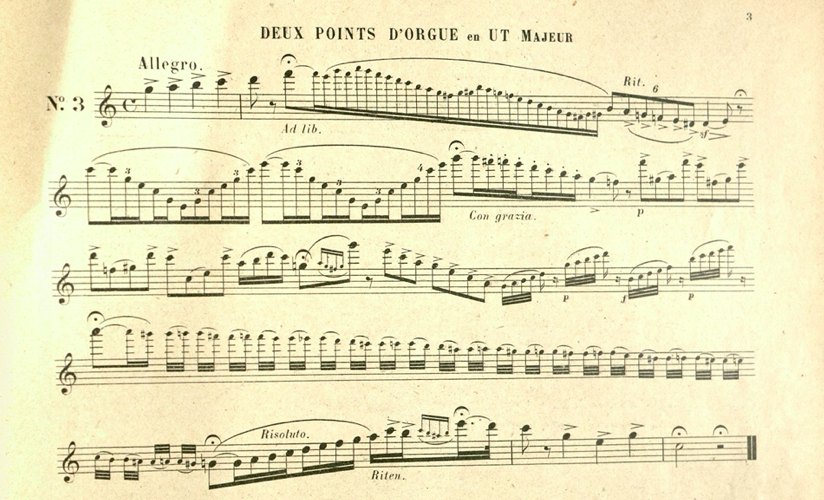 Features
Giuseppe Gariboldi(17 mrt 1833 — 12 apr 1905)
Flute, Any melodic instrument