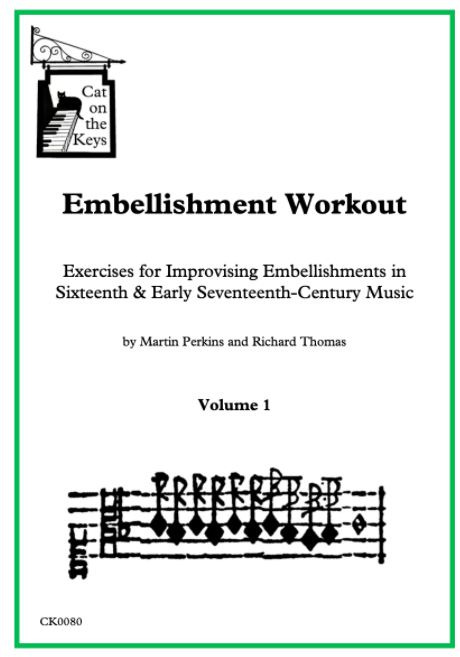 Embellishment Workouts
Exercises for Improvised Embellishment of 16th and Early 17th Century Music, by Martin Perkins and Richard Thomas.
​This series of workbooks and accompanying backing tracks is a practical guide for musicians seeking to develop the skill of performing stylistic ornamentation in the music of the Renaissance and early Baroque. We have drawn upon the wealth of surviving tutor books and treatises of the period to devise a graded approach to learning the embellishments that are so integral to a historical approach to playing the music. The reader will be able to put the examples into practice by playing along with the backing tracks. At the end of the volume there is a full Renaissance motet, madrigal or chanson with indications of where the reader will be able to insert examples 'in context'. Each track features organ playing the musical example in strict time, repeated multiple times to enable to reader to focus on the embellishments.
To purchase these workouts click on the Purchase button; sign up to gain access to online content and downloadable materials for working off-line.
• Learn to embellish Renaissance and early Baroque music

• 120 accompaniment backing tracks in mp3 format

• Backing tracks in 4 tempi to aid progressive learning

• Suitable for instruments pitched at A=415, A=440 and A=465

• 12 pages of examples

• Suitable for treble clef readers