50 renaissance and baroque standards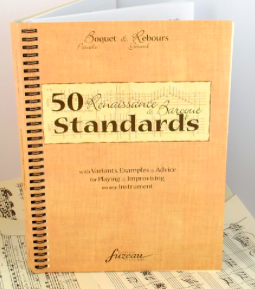 50 renaissance and baroque standards
Inspired by the real books in Jazz, this is a collection of harmonies to improvise on and has an interesting preface with ideas on how to approach early music improvisation (diminution / variation).
A must have for Ground-lovers and ostinato-compulsions.
They also keep a list of addenda online! Look here.
Features
Diminution (up to 1620) Ground Bass / Ostinato Renaissance Dance Forms
Pascale Boquet and Gérard Rebours