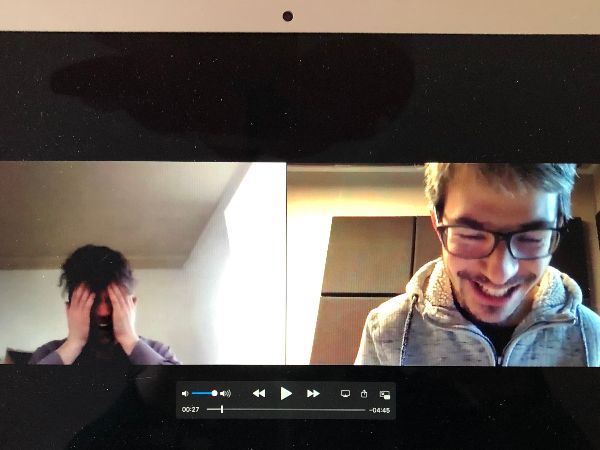 Chords are important. Our teachers tell us to practice arpeggios and to really know where the notes are, but arpeggios and scales can be boring. For improvisation it is even more important to realise where the notes of a chord are on your instrument. This can be very challenging!
In this course, Robert will make practising a chord playful. There are two 40-minute sessions, with a 10-minute break.
In the first session there will be a simple, general explanation about triadic chords (major, minor, diminished, augmented), we will work on ways to practice chords in a playful way by yourself and there will be room for questions.
In the second session we will play simple games translated from theatre improvisation, to practice using these chords in playful ways together. This is the crux of the course. It's easy to look up chords and note names, and you might practice them half-heartedly, but to have to make music whilst remembering the notes in a chord: that is real musical practice!
These games have been adapted in such a way that they work on Zoom, including the delay, and still give us a sense of interacting with each other.
This is a game for two people for example:
Each course can have up to 8 participants and will cost 10 euros per person.
Perhaps also good to note: this course is NOT about connecting different chords together, harmony in the bigger picture, 7th-chords or basso continuo.
However, should you want to know more about this in a course like this, do drop me a line and if there are enough people interested we can organise something :).
The next course will be on the 24th of October at 19:00 Central European Time (18:00 Amsterdam time)