Partimento for Melodic Instruments
The above video introduces the concept of my partimento research with musical examples. Below you find a short explanation, some links and the poster for the REMA poster sessions. This research is being made possible by the Gaël Liardon scholarship from the Festival de Musique Improvisée de Lausanne. Thank you FMIL!
Don't forget to browse the rest of our website: our ensemble is all about improvisation in classical music, from research (for example our resources database) to performance (YouTube playlist) to teaching at all levels.
Partimento shaped the musical minds of innumerable composers, according to Sanguinetti's monumental work "The Art of Partimento". Partimento opens up many worlds for keyboard players. As monodic instrument players, however, we have a different approach to melody, harmony and composition.
In this research I try to figure out a pedagogy for monodic instrument players to get started with partimento and to find out how my improvisations can become richer from this practice and vice versa, from analysing existing solo repertoire through the lens of partimento.
I got my first inspiration for this idea during my master's research on how to learn to improvise through Telemann's Fantasias. You can find my thesis here: Telemann's Fantasias: A fantastic source of inspiration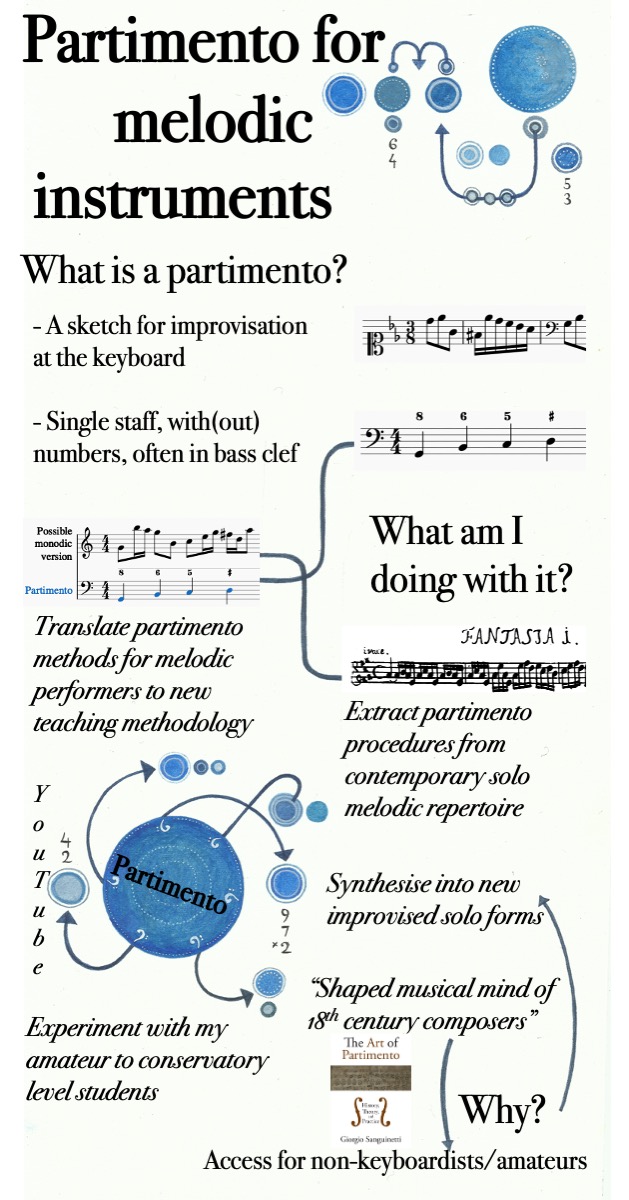 My gratitude goes to Rebecca Harris (See more of her artwork here) for the poster design.