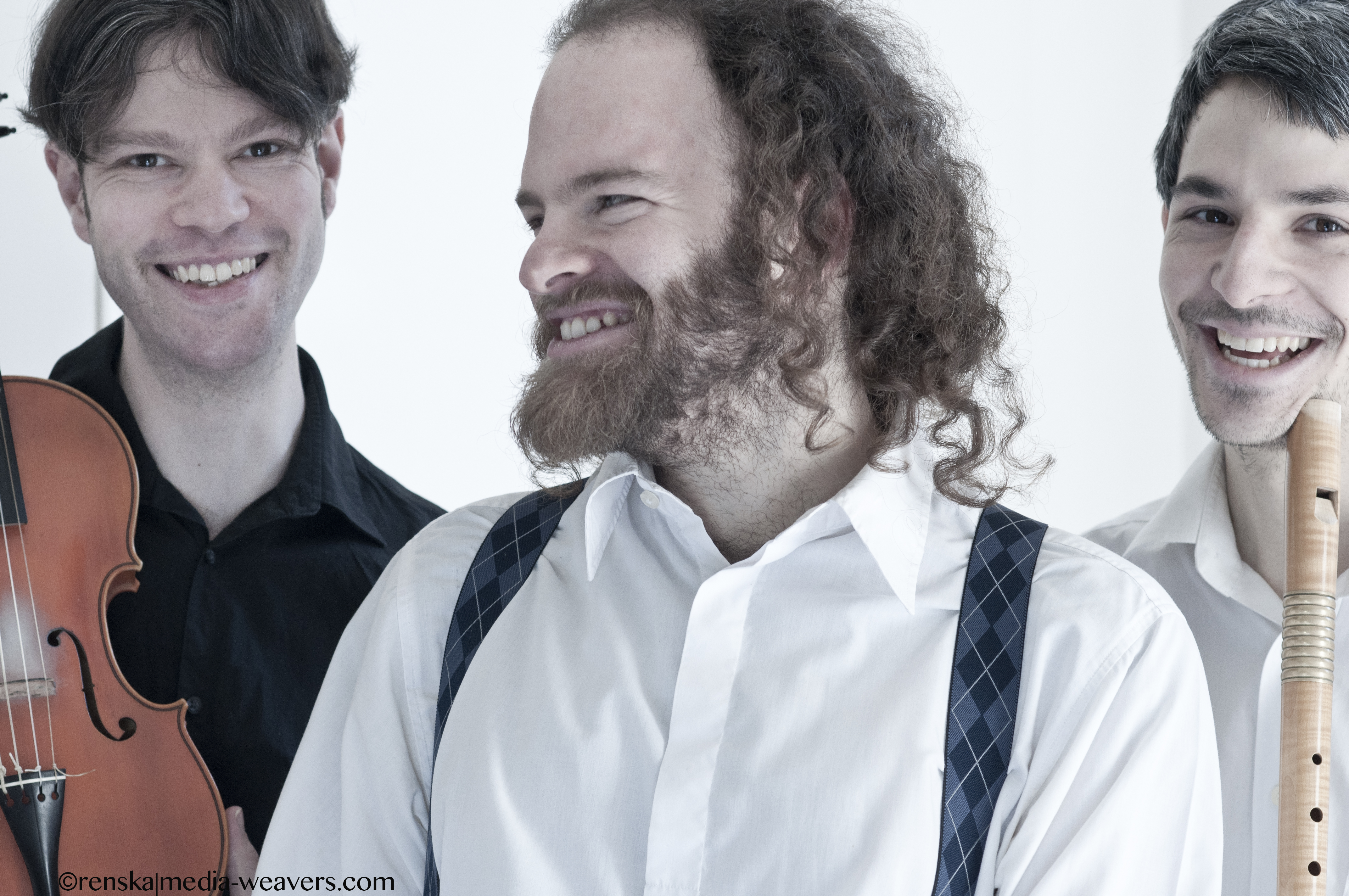 Welcome to the website of The Scroll Ensemble. Find out more about us, listen to us, look at some of our programme ideas or just browse around!
The Scroll Ensemble is a unique ensemble with Early Music as its starting point for exhilirating improvisations. From there they move within the realm of the contemporary world, from dance to jam session, from film music to classical concert setting, from outdoors troubadours to the most intimate theatrical gesture. Read more…

Read the latest news here.