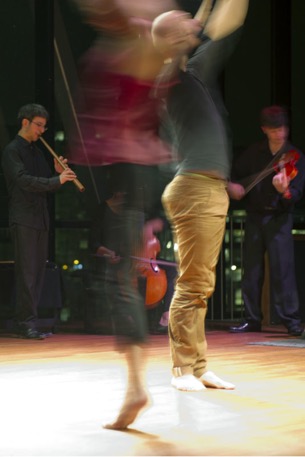 The Scroll Ensemble gaat graag de uitdaging aan om een programma samen te stellen, bestaande uit bijvoorbeeld uw lievelingsmuziek, of improvisaties die misschien op de plek van het concert ooit geklonken hebben.
U kunt hier een aantal voorbeelden van onze concertprogramma's bekijken.
Voor u hebben we ook een paar bijzondere mogelijkheden, zoals workshops, (museum)rondleidingen, kinderprogramma's, jam sessies, masterclasses en meer. Kijk hier voor een overzicht.
Wij hopen dat u benieuwd bent geworden en contact met ons opneemt!