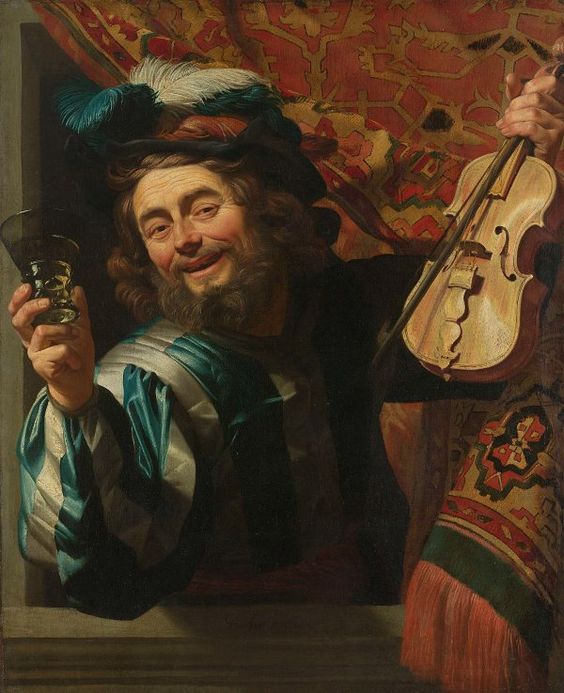 The members ensure each performance is a highly memorable one. Their talents are not limited to playing excellently. The public was regularly moved to tears – of laughter. Shakespeare would have been proud of these merry men. Blog

Katevents
In Nederland waren lang niet overal theaters. En de stukken die zijn overgeleverd hebben veel indicaties óver muziek, maar zeggen vaak niet wát er gespeeld werd. De consequentie die het Scroll Ensemble hieruit trekt is het maken van een soort straat voorstelling waarbij we de luisteraar mythische verhalen met geïmproviseerde muziek vertellen.
Er is ook de optie om hier een dans workshop aan toe te voegen met Rachel Farr: het publiek kan dan met sommige van de stukken meedansen, zoals in die tijd gewoon was.
Hier kunt u een deel van "Bockxvoetje" horen waar de herders verdrietig zijn over het verlies van hun nimfen aan een horde satyrs, waarna een gevecht begint.
Neem contact met ons op als u meer wilt weten of het programma wilt bestellen!
Live Radio Recording, 8-12-2014, Amsterdam, The Netherlands