Florencia Bardavid Hoecker – Viola da Gamba & Zang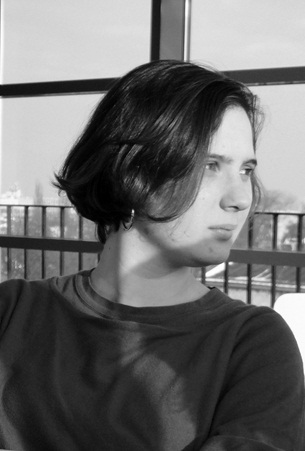 Florencia Bardavid Hoecker is a Chilean viola da gamba player and singer who studied between 2001 and 2005 at the Pontificia Universidad Católica de Chile, where she obtained a degree in Lyrical Singing under the teaching of Ahlke Scheffelt and Rodrigo del Pozo. At the same university she studied viola da gamba with Gina Allende. On 2007 Florencia moved to the Netherlands to study viola da gamba at the Royal Conservatoire of The Hague with Anneke Pols, Mieneke van der Velden and Philippe Pierlot where she obtains her Bachelor degree in 2011 and her Master degree in 2013.
Among other courses and master classes she has attended the early Italian baroque music course with Gabriel Garrido in Bariloche (Argentina) and master classes with Wieland Kuijken, Jordi Savall, Marcel Pérès and Hopkinson Smith.
As a gamba player, Florencia has been invited by diverse Chilean early music ensembles, taking part in festivals and tours in Chile, Bolivia and Argentina. Since she moved to the Netherlands she appears as soloist with different ensembles performing the Matthäus and Johannes Passion by J.S. Bach. She has also been invited to take part in the ensemble L'Arpeggiata  conducted by Christina Pluhar with which she has performed in France, Belgium and Spain and with which she collaborated in the CD Vespro della Beata Vergine 1610 by Claudio Monteverdi.
As a singer she has taken part in the Ensemble Organum conducted by Marcel Pérès performing in France and Belgium and recording the CD Lux Perpetua, Requiem by Antonius Divitis and Antoine de Févin.
Since 2008 she is a member of the Scroll Ensemble, ensemble dedicated to early music improvisation. With the Scroll Ensemble she has performed in the Netherlands, Belgium, Germany  and Poland.