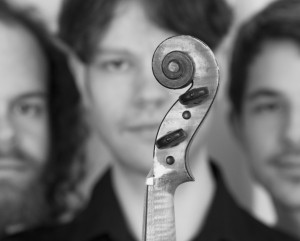 "What this group does is completely unique. No one else in "Classical music" dares to undertake the feat of improvising whole concerts as a group! If you like the spirit of jazz, Indian ragas, Arabic taqsim, or if you are simply a fan of wonderfully played Baroque music, they are for you."
– Kati Debretzeni [Concertmeester, Sir John Elliot Gardiner]
The Scroll Ensemble is een uniek ensemble met oude muziek als startpunt voor opwindende improvisaties. Lees hier meer over ons, luister naar ons, kijk naar onze programma's of kijk rustig rond.
Benieuwd naar meer achtergronden? Kijk dan hier naar ons improvisatie blog, met bijvoorbeeld informatie over canons en de andere inventies.
In de rechterkolom kunt u zich opgeven voor onze nieuwsbrief en zien waar u ons kunt komen zien en beluisteren. Wij hopen u binnenkort te mogen verassen met onze muziek!