Robert de Bree – Recorders and Historical Oboes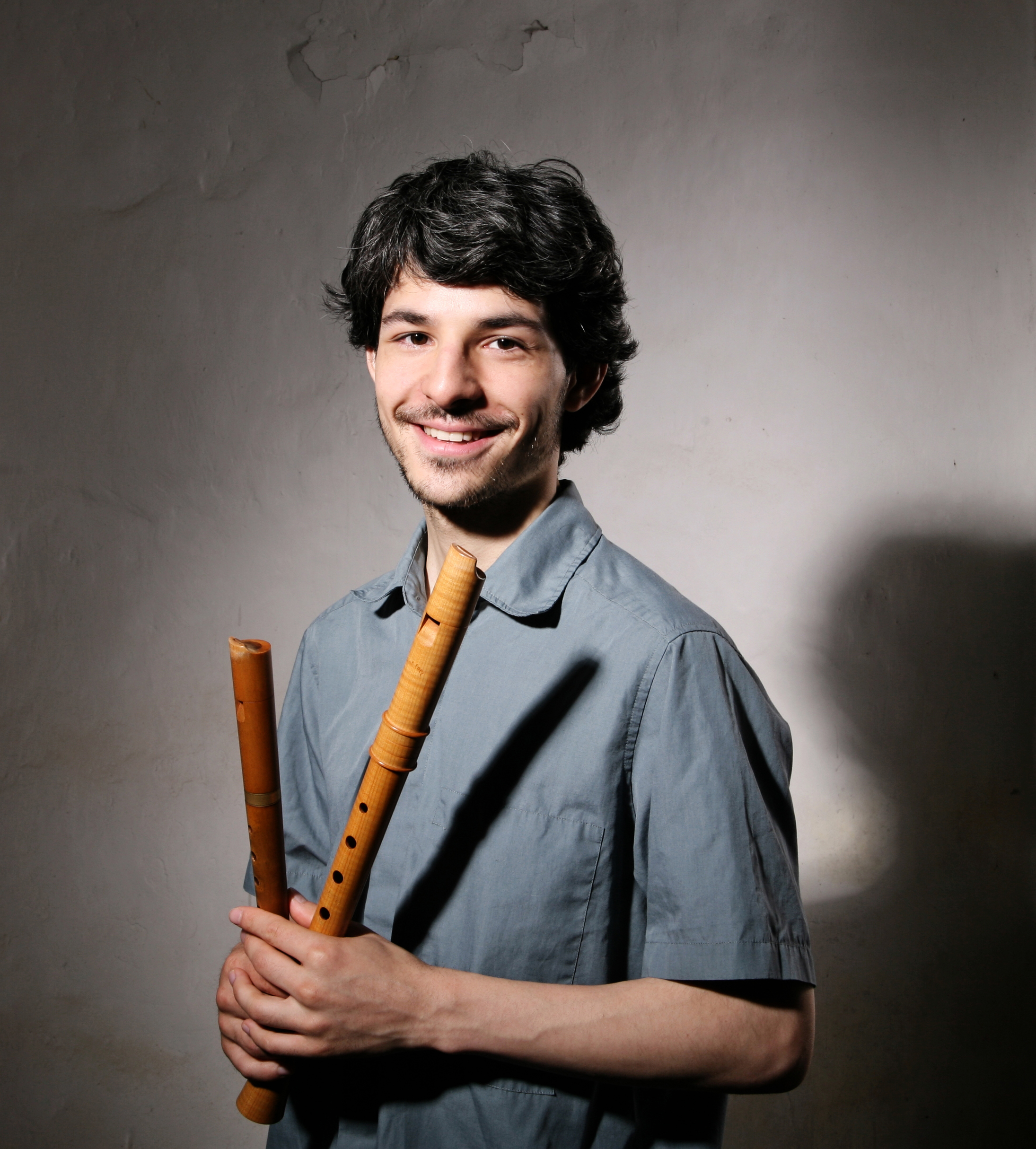 Photo by www.malgorzatarutkiewicz.pl
Robert de Bree studied historical oboes with Frank de Bruine and recorder with Dorothea Winter and Daniel Bruggen at the Royal Conservatory of the Hague.
He has played under the direction of eminent conductors such as Ton Koopman, Lars Ulrik Mortessen and Richard Egarr, and enthusiastically cooperates with, amongst others, Ensemble L'Arpeggiata (Christina Pluhar), Haydn Sinfonietta Wien, the Apollo Ensemble, Holland Baroque Society, Rachel Podger and Musica Poetica. In 2010 he was a member of the European Union Baroque Orchestra.
He is principal oboist of the Bach Orchestra of the Netherlands, Orchestra Les Vents Atlantiques and the Geldart Ensemble.
Robert regularly appears as a soloist, including a solo recorder recital in Concertgebouw de Doelen (Rotterdam), a performance of Albinoni's Concerto for two oboes in Amsterdam's Concertgebouw, Bach's Oboe d'amore Concerto with Music for a While (directed by Margaret Faultless), and future plans include a performance of Bach's Double Concerto for Oboe and Violin with Norwich Baroque in October 2012.
He can be heard on several recordings for TV and CD, such as Bach's St Matthew Passion with the Bach Orchestra of the Netherlands (broadcast on National Dutch Television, April 2011) new works for recorders and electronics (Lausanne, 2009), a recording for NAXOS of Mozart's Regina Coeli K.127 and a recording of arias for oboe and soprano by J. S. Bach with Klaartje van Veldhoven. Recordings of Bach's Mass in B minor, Vivaldi's Gloria and the St Matthew Passion are planned for 2012/13.
Robert was successful in several competitions, such as the international recorder competition in the Netherlands SONBU (2004, 1st prize), Prinses Christina Concours (2005), Musica Antiqua Brugge (2007) and Telemann Wettbewerb (2009).
Robert performed in several festivals, such as Grachtenfestival (Augustus 2008, music by Piet Kee), Musikfestspiele Potsdam Sanssouci (2010) and Innsbrucker Festwochen der Alten Musik (2012).
New compositions are a source of inspiration for Robert. This has resulted in over 30 premières,
including a piece of his own, and concerts in Kettle's Yard (Cambridge), Muziekgebouw aan 't IJ
(Amsterdam) and Berlin. He has worked with composers such as Jeremy Thurlow, Agostino di Scipio and Kim Ashton.
As a co-founder of the Scroll Ensemble he researches (ensemble) improvisation in the 15th -18th
centuries and beyond. Projects include an improvised St John Passion with singer Rebecca Stewart, concerts with jazz pianist Guus Janssen and concerts in the Leipziger Improvisations Festival. The group was recently recorded by Radio 4. The ensemble was also invited to perform for the Queen of the Netherlands and a delegation of the UN in 2006 at the Peace Palace, Den Haag.
He also co-founded the orchestra Les Vents Atlantiques, which focuses on classical and romantic
orchestral repertoire performed without a conductor, bringing to the fore the responsibility of the
individual musicians.
Robert particularly loves performing in slightly less conventional places, such as Dutch pop-temple
'Paradiso', an art exhibition in Ghent (involving improvising to a painting robot), improvising outdoors in the centre of Den Haag for an advert, at a doctor's graduation party musing on the relationship between music and medicine, or improvising in the theatre in a recently-acclaimed production of Moliere's "Le Malade Imaginaire" with Loes Luca and Paul Kooij.
Robert finds education very important. Since 2011 he has been teaching classes in historical
improvisation at the Royal Conservatory in The Hague. He has also given a masterclass in Racibórz (Poland) and for young talents in The Hague (2010). In October 2012 he will give a workshop at the Stephen Perse Foundation Schools in Cambridge.